File Name : 2012-03-13 – Mercedes Marston.wmv
File Size : 231.64 MB
Resolution : 1280×720
Duration : 00:05:59
The Chavs like Mercedes a lot. They want her in their group however they have set her a dare first. She is more than happy to take it on and breaks into St Michaels. She graffitis the desks then strips off her tight outfit & sexy lingerie, she then leaves her clothing scattered all over so the St Michael's students know she has been.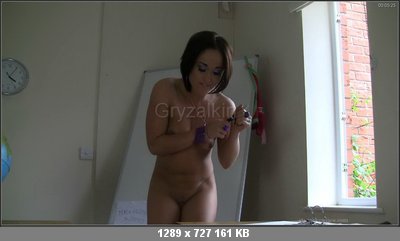 Download File