2012-03-29 – Becky Roberts, Lucy-Anne Brooks
3500px | (x85) | *.zip | 66.3 Mb
Becky & Lucy-Anne have just woken up and, still in their pretty babydolls, they brush each others hair. Needing to apply their makeup they bend over showing their cute panties as they look in the mirror. Deciding not to bother with their lesson they lie on the bed to read a magazine before stripping off their babydolls to have a pillow fight.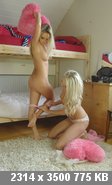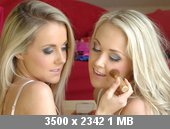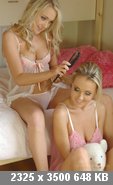 Download File