2012-04-15 – Stacey O'Connell
3500 | (x130) | *.zip | 58.5 Mb
The Geeks have quickly realised that Stacey is above average intelligence and have taken her into their group. She is wearing very tight tailored shorts with a fitted waistcoat showing off her sexy body but still looking smart. It's not long before the uniform is coming off though and her lingerie leaving her in just her cute socks and heels.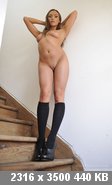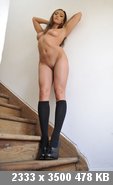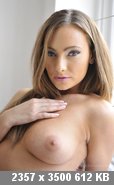 Download File